Features from Our Dietitian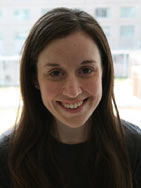 Dietitian Consult
Meghan Tiernan (MS, RD, LDN) is a registered dietitian with a passion for helping others achieve a healthy lifestyle. She strives to help others learn the most nutritious way to eat, in order to achieve good health.
Managing Your Sweet Tooth on a Diet
I don't know about you, but I get a craving for something sweet almost every day. While ...
For the Love of Peanut Butter
If you ask anyone who knows me what my favorite food is, most would answer the same thing: ...
Summer Smoothies
Smoothies are an easy and refreshing way to get a few servings of fruit - and sometimes ...
Sweet Treats of Summer: Low Calorie Desserts
While summertime is a time of staying fit to look good in tank tops, dresses and bathing ...