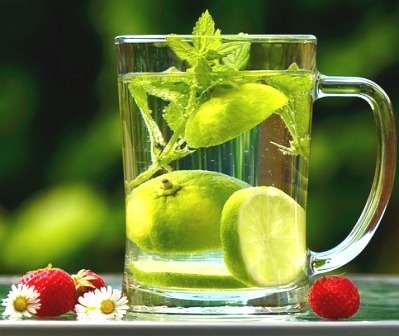 Table of Contents
The eDiets.com website provides information on several diet programs, fitness regimens, as well as support from health professionals. The term e-diets may be used to describe any diet program found on the internet.
American internet entrepreneur David R. Humble started eDiets.com in 1996. Unable to find investors for the site, Humble invested $500,000 of his own money to begin the company. Humble discovered a niche in the fee-based online dieting community. The eDiets website uses a unique software program to provide customized diet and fitness plans for individuals. From a small office in Deerfield Beach, FL, eDiets.com has grown into an international business with websites in Germany, Spain, and Portugal. Over two million members have joined eDiets.com since its inception. The company also operates eFitness.com and publishes glee* Magazine, a leading internet magazine focusing on lifestyle issues. In spring 2004 and 2005, eDiets.com was named "Best of the Web" for diet and nutrition by Forbes and was selected as "Editors' Choice" by PC Magazine.
The eDiets.com website asks prospective members to enter information about their physical description (height, weight, gender, body shape, etc.), activity level, and eating habits. This data is used to generate a customized weight loss program based on the 24 specialized options available. Program options include the Mayo Clinic Plan, Atkins, the Glycemic Impact Diet, the New Mediterranean Diet, as well as eDiets own program. Trim Kids is available for children and teens. Members can indicate special dietary restrictions, such as lactose or wheat intolerance, low-sodium, or vegetarian, which will be accounted for in the meal plans. The type of diet plan selected can be changed or modified at any time
Pricing for the basic eDiets program is approximately four dollars a day. This typically provides the member with customized weekly meal plans complete with grocery shopping lists, fitness program based on the member's profile, access to community forums, newsletters, and articles on a variety of mind and body issues. Features that require an additional monthly fee include the recipe club, online chat groups and meetings, and access to experts for advice or consultation
New members are paired with an existing member as part of the eDiets mentor program. The mentor offers support and assistance with the program. In addition, members can choose to participate in online meetings, chat rooms, take advantage of 24-hour support, or find emotional support through interactive tools. These resources aim to provide community and accountability that can help individuals maintain their weight loss program
An online shopping section features fitness equipment, books, videos, nutritional supplements, and other health related products. To make the program even more convenient, a meal delivery plan is available allowing members to have their meals prepared and delivered to their door for approximately $15-25 per day.
The premise of eDiets.com is to provide an informative and supportive environment available to members at their convenience. This type of weight loss program appeals to individuals who are uncomfortable with face-to-face group programs or who cannot attend local support sessions. The flexibility and customization of meal and fitness plans is another highlight
The eDiets.com proprietary software provides individuals with information on their body mass index (BMI) and offers diet plans based on the data entered. From the data provided in the member's profile, the program generates a meal guide that targets the member's optimal calorie intake to lose weight. A shopping list and recipe recommendations simplify food preparation. Additionally, members can switch from one weight-loss program to another at any time (such as from the New Mediterranean Diet to Atkins) while maintaining the other features and programs associated with their eDiets membership.
An eDiets membership offers a wide array of support methods, meal preferences, fitness programs, and other features that help individuals stay motivated to reach their weight loss goals. The low monthly membership fee is attractive, typically half the cost of joining a local program such as Weight Watchers
The option of adjusting the meal plan to accommodate eating habits is a great benefit. Menus can include convenience foods (including fast-food), self-prepared meals, or both. They can also be modified to account for special diets or dietary restrictions. A prepared shopping list that corresponds to the menu selections adds to the ease
An important advantage is the fitness program component. A customized workout is created based on an individual's lifestyle, age, and other personal information provided. The option to work one-on-one with a trainer or have more personalized fitness plans developed are available for an additional monthly fee
Member support is an significant part of eDiets. The website offers six different support areas:
Support Groups—Over 120 specialized groups cover age groups, language spoken, women's issues, relationships, type of diet, etc
Mentor Program—New members are paired with existing members for 30 days of one-on-one support and guidance
Chat Rooms—24-hour communication with other members as well as online meetings are available, an additional monthly fee is usually required
Experts—A panel of experts moderate online support groups and meetings, provide feedback to individual members, and write articles for the eDiets newsletter
Circle of Winners—Small support groups created by members to find other members with similar needs or interests
Success Stories—Members share their success with eDiets.com to offer inspiration to other members
Precautions
As with any weight loss program, it is important to talk with a physician about the intended changes. A disclaimer on eDiets.com states that the advice and recommendations on the website are not intended to be medical advice or take the place of a physician's advice. Recommendations for diet plans, optimal weight loss, and exercise programs on the website are calculated using a proprietary software program. They are based on data provided by the individual and, therefore, are only as accurate as the information entered. It is imperative to be honest when entering the requested data
If an individual already has an ideal weight, the program indicates additional weight loss is not necessary. However, the individual may choose to join in order to improve their eating habits and/or fitness level
In general, members should use the eDiets website with the same caution as other websites. Articles and information presented should be reviewed for timeliness and reliability. Members must be careful when providing personal identification information, especially in e-mail or chat rooms with other members. Members who falsify their identity are a possibility.
Risks related to using eDiets.com are minimal. When registering for membership, individuals should carefully review the terms and conditions. Dissatisfied members complain about poor customer service and difficulty canceling membership. They also cite frustration with identifying plan pricing and fees for several features on the website
Before beginning any of the diet plans or exercise programs individuals should talk with a physician to identify risks specific to the type of diet or exercise selected.
The University of Vermont Department of Nutrition and Food Sciences has performed several studies on the effectiveness of commercial online weight loss programs versus more traditional weight loss programs. Between February 2003 and March 2005 they
studied the effectiveness of a structured internet behavioral weight loss program (VTrim) compared to a commercial internet weight loss program (eDiets.-com). The results found the structured behavioral weight loss program, led by a therapist, to be significantly more effective than the self-led commercial weight loss program. VTrim participants lost twice as much weight throughout the study and were nearly twice as likely to have kept it off after twelve months. While the internet is a practical medium for commercial weight loss programs, their impact would be more noticeable if they integrated more structure such as that used in VTrim
Another study at the University of Vermont involved participants using an internet based behavioral weight loss program for one year. All participants used the same program, but half supplemented with face-to-face meetings once a month. The study concluded that participants lost approximately the same amount of weight whether or not they attended meetings in person
The University of Pennsylvania School of Medicine began a year long controlled study in 2001 comparing eDiets.com to a weight loss manual to gage overall effectiveness for modifying an individuals lifestyle. Forty-seven female participants followed either eDiets.com or the LEARN Program for Weight Control. This small study concluded the manual had a greater impact on weight loss than eDiets since women following the manual lost approximately four percent of their body weight as compared to only one percent loss in women who used eDiets.com
Research on the effectiveness of online diet programs remains limited. Studies at major universities demonstrate that websites such as eDiets.com can be effective tools for weight loss, but are usually most successful when coupled with personalized feedback.
PERIODICALS
"E-Diets." Health Magazine. (February 2005). Also available online at http://www.health.com/health/web/DietGuide/ediets.html>
Gold, Beth, et al. "Weight Loss on the Web: A Pilot Study Comparing a Structured Behavioral Intervention to a Commercial Program." Obesity. 15(2007): 155-164. Hansen, Matthew. "Print Works Better than Web for Weight Loss, Research Suggests." DOC News. 1(2004): 19.
Micco, N., et al. "Minimal In-person Support as an Adjunct to Internet Obesity Treatment." Annals of Behavioral Medicine. 33(February 2007): 49-56.
Womble, Leslie G., et al. "A Randomized Controlled Trial of a Commercial Internet Weight Loss Program." Obesity Research. 12(2004): 1011-1018.
ORGANIZATIONS
Callahan, Maureen. "eDiets.com Diet Checklist from Health Magazine." AOL diet & fitness. (October 2004). http://diets.aol.com>
eDiets. http://www.ediets.com>
"eDiets.com." TopTenReviews. (2007). http://online-dietservices-review.toptenreviews.com/ediets-com-review.html>
Stacey L. Chamberlin.